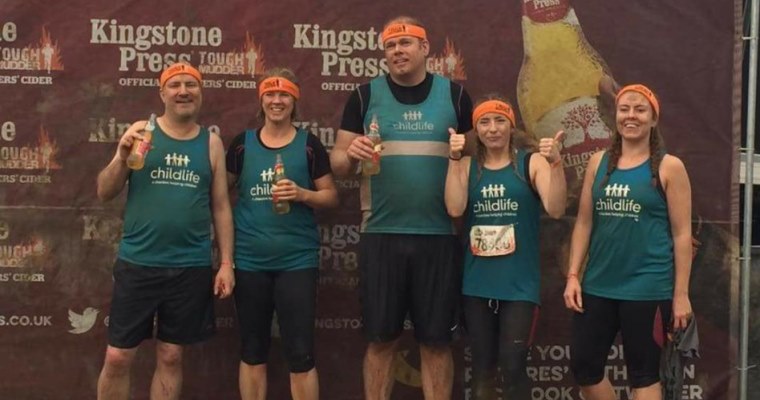 As a small charity, Childlife is hugely grateful to those incredible people who chose us as the charity they would like to raise money for though taking part in an event.  This year has been no exception, with a total of £4,634 raised through events such as the Tough Mudder (see the team from Origen Financial Services above, after the event!), the London Marathon, RideLondon100 and the Windsor Half Marathon.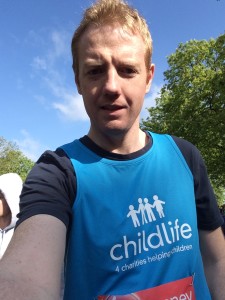 In April, we saw three participants – Daniel Johnson, Helen Tromans and Claire Hunter, take part in the London Marathon, raising £1,541.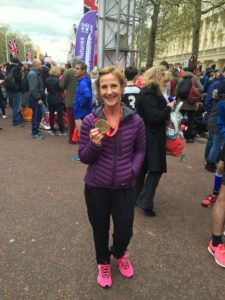 In the summer, Paul Ferrier, Paul Lock, John Strange and Dale and Thomas Lester got on their bikes for Childlife, cycling the 100 mile route through London and Surrey in the RideLondon100 event, with a total of £1,293 raised as a result.
In the late summer, Nina Panesar, Maja Cripps and Ali Hendry-Ballard ran a Half Marathon in the beautiful surrounding of the royal landscape in Windsor Great Park, raising £1,025 between them.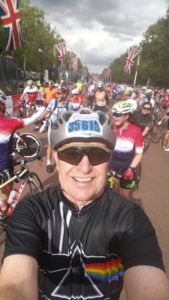 Finally, as the leaves were beginning to turn, an brave team of work colleagues from Origen Financial Services in Farnborough, waded through the Tough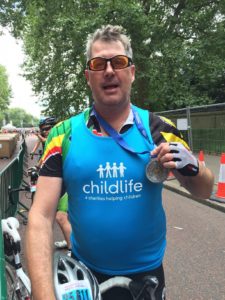 Mudder (London South) event, and as you can see, certainly put the Childlife sports vests through their paces!  The team raised £775 – fantastic!
So, who will take on the challenge for Childlife in 2017 and help us to continue to support UK children, young people and their families through the work of the four Childlife charities?  If you would like to let us know what you are planning, please contact us, or just go ahead and set up a fundraising page on Virgin Money Giving.  Thanks in advance to our future fundraising hero's.