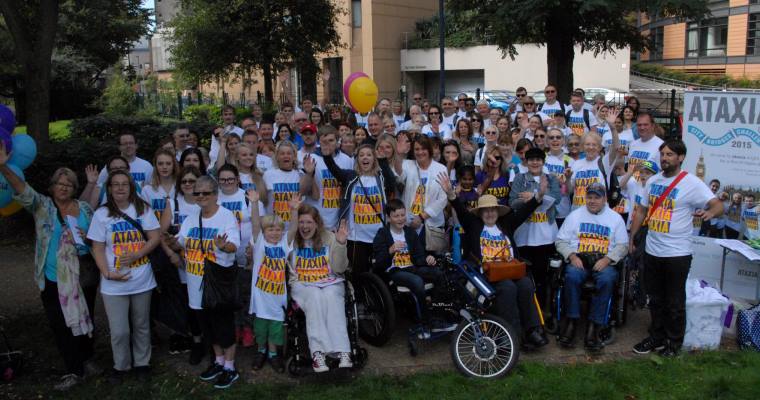 Joanne's Aunt June describes her eight-year-old niece as 'a strong little character with a bubbly personality and a smile to melt your heart'.  For Joanne, who has episodic ataxia, every day can be a struggle, but one she tackles head on, with the support of those around her.
Joanne's health first became a concern for her family soon after her first birthday, symptoms that eventually lead to a diagnosis of episodic ataxia (where debilitating twitching of the muscles (myokymia), pain and dizziness can occur with no warning) coupled with a number of other medical problems, including epilepsy.  As she has become less steady on her feet, her reliance on a wheelchair has increased which June explains, can be very frustrating.   "Joanne can only walk a short distance before her legs become sore and weak.  She just wants to be a 'normal' child and not get sore legs, be able to play and run around with her friends, but she is finding it more difficult to keep up and she is starting to realise that she is different from her friends," said June.
Through the information provided by Ataxia UK, June has been able to understand more about episodic ataxia which she finds helps her to support Joanne and other members of her family who also have the condition.  "I have found peoples stories extremely helpful and the website provides a lot of information which has been very beneficial to myself and my family," she said.
Attending school has been helped by the fact it was already wheelchair-friendly, but the teachers have little or no understanding of ataxia and also rely on information from Joanne's family and information from Ataxia UK.  However, June says that the support she receives from friends is what keeps her going.  "Joanne does not let having ataxia limit or stop her being the typical eight-year-old girl she wants to be, she has a really good relationship with a few children in our street and a great friendship with a little girl in her class who has cerebral palsy. Her classmates have been extremely helpful with helping Joanne through the school and play ground as they have been brought up around her, and know she is not as aware as them, but everyone in her school loves her and always looks out for her," she explains.
Your donations to Childlife are helping Ataxia UK to support families like Joanne's when they need it most – the minefield of information can be confusing and Ataxia UK are there online, at the end of a helpline and through support groups, to help every step of the way.