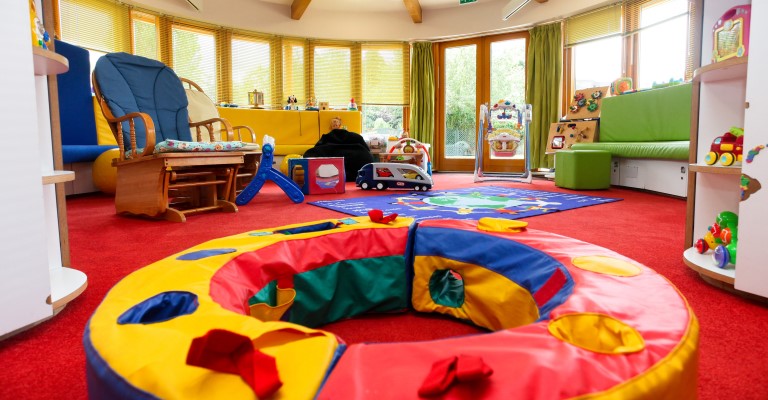 Category: Acorns
Posted on 25.05.2016
A hospice can be a daunting sounding place for anyone and we are probably all guilty of not really understanding what hospice care means, particularly for children and young people.
A new survey of people across the West Midlands, where our member charity Acorns Children's Hospice is located, has confirmed that there is confusion amongst the public about the work of children's hospices and the services they provide. 79% of those surveyed responded that children's hospice cared for those with terminal illness – the highest of all the responses.
David Strudley, chief executive of Acorns, explains, "We often encounter a perception that children's hospices are focused solely on end of life and while this is a very important part of our work, we undertake a lot of work with children and families before this stage."
"The potential knock-on effect of this misunderstanding is that children and families in genuine need don't realise hospices can help them and aren't accessing support which could make a huge difference."
Laura's Mum, Louise, felt exactly like this, she says it took her five years to bring her daughter along to Acorns. Laura has a chromosome abnormality that affects her learning and movement. She's dependent on her family round-the-clock for her personal care, has seizures and is mostly oxygen dependent.
"You hear the word hospice and think the worst, but it's definitely a happy place – it's a home from home. We felt really unsure about leaving Laura for a long time – we'd stay the whole time she was there but it's just about building up a trust that the staff know what Laura needs with her feeds, her oxygen and that she's safe and looked after."
Acorns provides babies, children and young people aged 0 – 18 years who have life limiting or life threatening conditions and associated complex needs with a network of specialist palliative nursing care and support. A holistic service meets the needs of both the children and young people and their families, including the bereaved. This includes short break provision; emergency and end of life care; therapeutic and psychosocial support; sibling services; and family support. A package of care is tailored for each individual child which includes their medical, emotional, cultural, religious and spiritual needs. This package is provided both in the hospice and a family's home.
"There is an ever growing group with increasingly complex health and social needs spanning longer periods of time. Children's hospices are there to step in at the beginning of a family's journey with their child and then stay with them through all the challenges they face," said David.
Your generous donations to Childlife help Acorns to continue their work across the West Midlands – they supported over 800 children last year and 1030 families in all, including those who are bereaved.