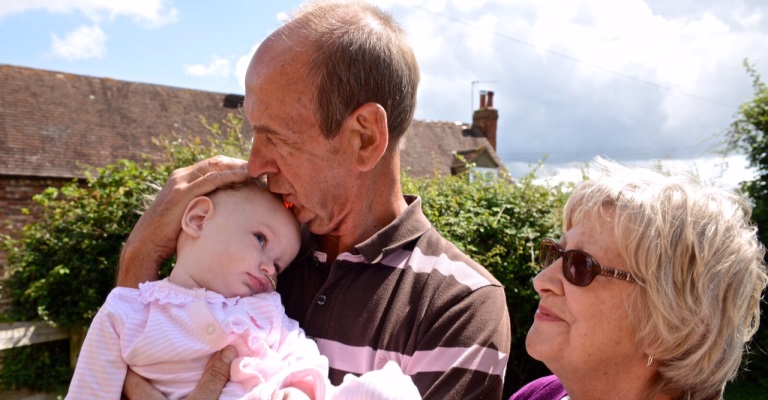 Category: Acorns
Posted on 21.11.2016
Acorns Children's Hospice is a place where care and support for the family of life-limited children is key to the incredible service they provide through their three hospices across the West Midlands.
Providing respite care means a family feels confident that their children are looked after at Acorns as well as they would look after them themselves.  The importance of this peace of mind cannot be underestimated.  If parents feel able to leave their child for a short break knowing specialist staff will care for their child one-to-one, then they are more likely to relax.
Geoff and Lynn are parents to Jess and grandparents to Alice.  Alice sadly died in September 2014, aged just 18 months.  Lynn explains how the whole family was given invaluable care and support at Acorns.
"Acorns helped our family build up lovely memories of Alice.  Having Acorns there as an option meant that when relatives visited, they were able to come to the hospice rather than putting extra pressure on Jess or us in our homes."
"The family were initially apprehensive about visiting but Acorns always made it really welcoming and happy.  It also helped distract us and take our minds off the sadness of the situation."
The Acorns Grandparents Group is a vital part of the ongoing care provided by the hospice, offering peer-to-peer support to grandparents in a relaxed setting.  "It's such a help to be able to chat top people in similar situations, give each other support but also share the happy memories we have," said Lynn.
Acorns are supporting families every hour of every day of the year, your donations to Childlife matter – thank you.