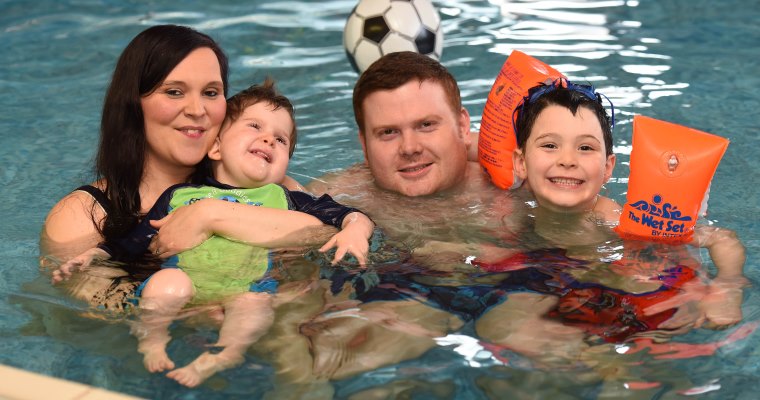 Category: Acorns
Posted on 15.11.2017
Finding out that their new-born son, Luca, had a rare life-threatening condition was a huge shock to Faye, Ben and older brother Zack. 
 When two-year-old Luca was born, what should have been a happy time was filled with worry and uncertainty as the family were given the news that he had a rare life-threatening condition called CHARGE syndrome.
Due to the seriousness of his condition, Luca spent the first seven months of his life in hospital and has had 15 operations.  Faye, explains: "You have to show at least three of the symptoms, such as coloboma of the eye and heart defects to be diagnosed with the condition but unfortunately my Luca has all six of them, and is deaf-blind."
The family's consultants suggested Acorns Children's Hospice based in Selly Oak as a place where they could receive support, but Faye was initially cautious.
"We just thought a hospice was somewhere children go to die and we didn't want to know. As time went by, we came around to the idea and decided to go and have a look. We couldn't have been more wrong. Acorns is an amazing place and we haven't looked back since the first day we went there.
Faye continued: "What really makes Acorns special for me is that it's a place I can go and just relax. I'll always be aware of how precious Luca is but Acorns always feels like a safe place where we can do lots of things together as a family and where they really understand Luca and his condition.
"It also means I can have a cup of tea and a chat with other families in similar situations to me. It's amazing the difference a cup of tea and a chat with someone who understands can make!"
It costs the charity nearly £10 million every year to provide this vital support – your regular donations to Childlife are helping children like Luca who depend on Acorns to support them and their families.