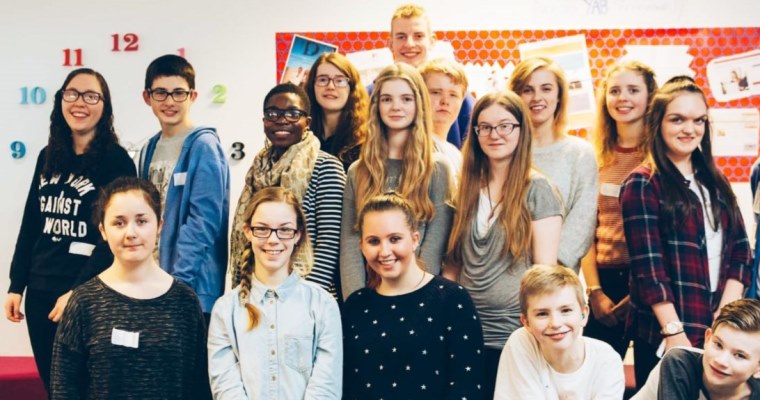 Thousands of deaf children and young people use British Sign Language (BSL) and for many it's their first language – for others, their only language. Although BSL is a recognised language, it can't be taken as a GCSE option as there is no exam course or exam.
Last year we told you about the National Deaf Children's Society's Young People's Advisory Board (YAB) – a group of 16 deaf young people from all over the UK who had decided to make British Sign Language their focus.
They have put together a consultation of more than 2,000 young people – both hearing and deaf – with respondents overwhelmingly saying BSL should be taught in schools. Their reasons included ensuring deaf people are included in society and not disadvantaged because others couldn't communicate with them effectively. Of those surveyed, 97% thought BSL should be taught in schools and 92% thought schools should offer a BSL GCSE (or Scottish National 4/5).
As a result, the YAB have now launched a campaign called Right to Sign, with an online petition (see below). YAB members have met politicians, attended local authority meetings, presented at conference and been interviewed for BBC2's See Hear and local radio.
Fifteen-year-old YAB member Ellie has been involved for the past 18 months in finding out what young people think about sign language in the classroom and then launching the Right to Sign campaign.
Ellie says: "As a group we felt that a lack of deaf awareness was an issue that concerned us all. We want everyone to have the right and opportunity to learn BSL. If I had learnt it at a young age, it would have helped me to communicate with everyone, as I had no access to sound until I was three-and-a-half."
To show your support for the Right to Sign campaign, please go to www.ndcs.org.uk/righttosign and share the petition with your friends on social media.