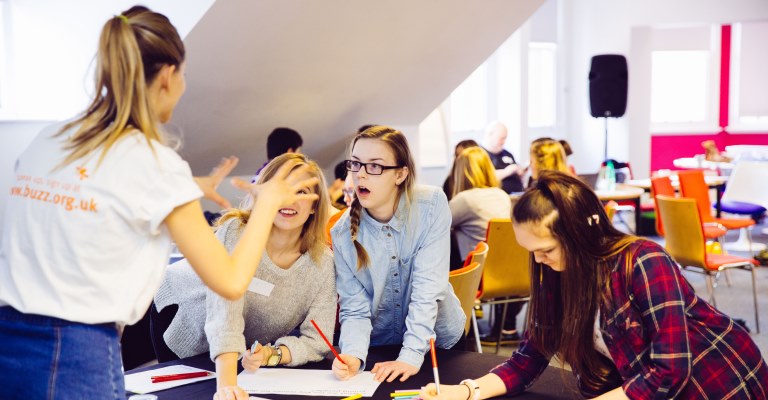 Who better to help improve the lives of deaf children and young people, than young people themselves?  That's exactly what the 18 members of the Young People's Advisory Board (YAB) at the National Deaf Children's Society are doing, following their first meeting in Birmingham earlier this year.
Aged 12 to 19, the young people, from different backgrounds and with varying levels of deafness have one thing in common – they are passionate about wanting to make life better for their deaf peers: "I'm 18, live in Leeds and I am profoundly deaf," says Aliko.  "I joined the YAB to share my experiences and encourage deaf children to be confident about their future, to be a role model and show them how you can become a confident and successful deaf young person."
The new board is following in the footsteps of previous members of the YAB who have already had an impact across the country and in their own communities, becoming role models for other deaf children, campaigning for deaf awareness and representing deaf young people at political party conferences.
During the weekend event, the YAB members were given the opportunity to run their own campaign on the topic they feel is most important in helping to improve deaf young people's lives.  They discussed five options, talking about what the key issues are – education, access to services, leisure and social opportunities, sign language and deaf awareness – and what needs to change.  After a vote, sign language won and this has become the focus of the YAB's campaign over the next 18 months.
The YAB also identified other challenges deaf young people face, including: people thinking you're stupid, a lack of deaf awareness at school and in public places, noisy environments and feelings of being left out/excluded.  With your support, Childlife is helping young people to pave the way for a more deaf-aware society in the future.
If you are interested in finding out more, please visit www.buzz.org.uk/yab.