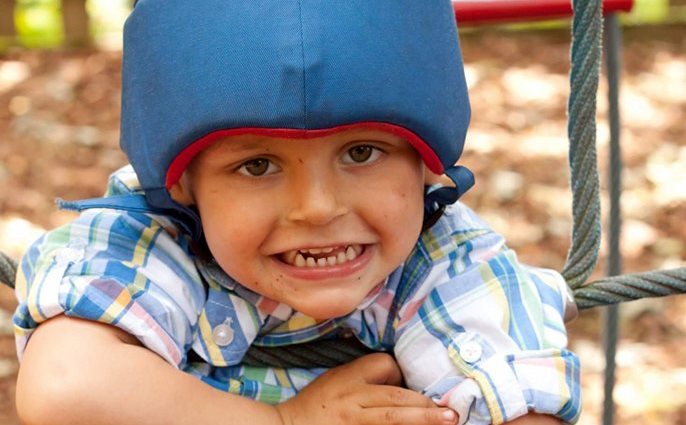 Nine-year-old Charlie has an undiagnosed forms of ataxia – the confirmation that he had any type of ataxia took many years, while his parents, Jessica and Lee, grew increasingly concerned.
Early symptoms began when Charlie was just one, with key development milestones being much slower than his older brother, Benjamin's had been.
"Although we tried not to compare our boys, by 18 months, Charlie was only just sitting up and often falling on his face," explains Jessica.
Between 18 months and three-years-old, Charlie was referred to several paediatricians for investigations, but it was Jessica herself who made the breakthrough that would lead to a diagnosis of ataxia.
"Feeling desperate, I Googled 'my child walks like he's drunk' and 'ataxia' came up in the search results. We were referred to a neurologist who agreed immediately that the symptoms suggested ataxia, confirmed by an MRI scan, which showed that Charlie's cerebellar (the area of the brain that controls coordination and balance) was affected," said Jessica.
Jessica and Lee turned to Ataxia UK for advice and support, finding the Facebook group set up by the charity for parents, to be particularly helpful. "The support of other parents online has helped us to feel less alone."
The family continue to hope that eventually the specific type of ataxia that Charlie has will be diagnosed.  All they know for sure is that his ataxia is degenerative and that his cerebellum shows increased damage over the last six years.
Right now, Jessica and Lee are committed to helping Charlie to understand his ataxia and answer his questions, very hard when they have so few answers themselves.  "He wore a helmet until he was eight-years-old, to protect him from falls, but has now stopped, noticing that he's different to his friends. He still has accidents, but has taken responsibility for his own safety."
By supporting Childlife you are helping Ataxia UK to continue to fund the research that could lead to Charlie's official diagnosis, and – hopefully – to his cure.