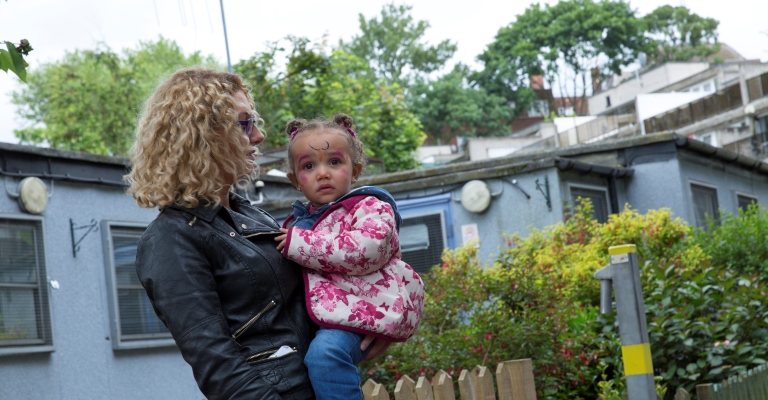 The winter months are now upon us, bringing with it tough times for many families across the UK who simply cannot afford to heat their homes.  It is estimated that up to four million children in England alone are suffering 'fuel poverty' as it is known.
Contrary to popular belief, it's not just older people who struggle to pay their energy bills and keep warm – 4 in 10 of those living in cold homes are families of one or two parents with dependent children in the household.
Research published by the National Children's Bureau earlier this year* analysed the effect of fuel poverty through the eyes of young parents and their families, the stark reality summed up by this young parent living in Lambeth in London.
"No-one can understand fuel poverty unless they have lived in it. Fuel poverty is when you wake up to find you have no gas, no money and two days 'til payday. You have to feed cold food to your children and wrap them up in coats, gloves and scarves indoors or trail them round the shops all day to keep warm."
The fuel poverty research is part of a wide-reaching work by the National Children's Bureau on the effects of poverty on children. This has included work with the Joseph Rowntree Foundation into the effects of poverty on children and young people's relationships with friends and family members.
The study found that children who had experienced poverty were more likely to have problems with relationships, including an increased likelihood of being bullied and fighting with their friends, and having less communicative relationships with friends and family.  These problems can have an effect on how well children perform at school and their likelihood of finding a way out of poverty as adults.
NCB is working hard to improve the situation of families affected by poverty. The charity is a leading member of the End Child Poverty coalition which holds Government to account over the standard of living enjoyed by poor children and families. NCB has also highlighted the effects of poor housing on child health through parliamentary briefings produced by its policy team working at the heart of Westminster.
By supporting Childlife you are helping the National Children's Bureau to continue this work and bring about change so that all children and families, especially the poor and vulnerable, enjoy a better standard of living.
* Funded by customers of Economy Energy.