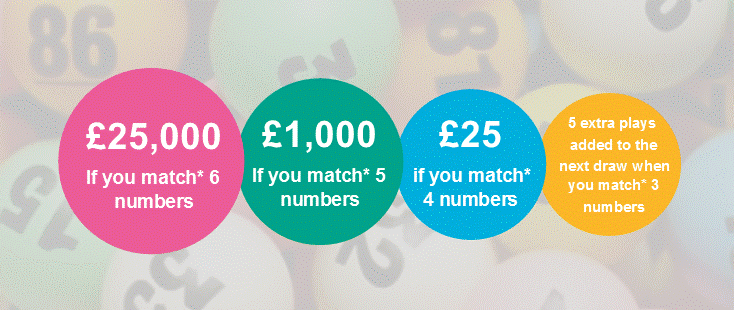 You can join today for just £1 a week
Childlife is part of the Unity Lottery Unity, the nation's fundraising lottery scheme. It's designed to give good causes large and small, the chance to gain support and raise valuable funds through their own weekly lottery draw.
Win up to £25,000
The Childlife Lottery gives you the chance to win a top prize of £25,000 whilst supporting thousands of children across the UK facing illness, disability or social circumstances beyond their control.
How it works
The draw takes place every Saturday and each entry costs just £1 (at least 50p of which comes directly to Childlife).  When you join the lottery you are allocated your own 6-digit Unity lottery number.  A random winning number is drawn – the aim is to match the winning number.
If you match*:
6 digits, you will win £25,000 PLUS Unity will make a £2,500 donation to Childlife
5 digits, you will win £1,000
4 digits, you will win £25
3 digits, you will win five entries into the next draw
*A match occurs if your digits are in the same place in the sequence as they are in the winning number.  For example, if 325764 was the random winning number and 326574 was your lotttery number, this would be a 3-number match, winning five entries into the next draw.
Winners
All winners are notified by post; cash prizes are posted by cheque and prize entries entered automatically into the next draw, so you can't miss out!
Visit our Frequently Asked Questions section for full details.  We are also committed to responsible gambling, and provide this information for anyone who is concerned and requires support.
For help, support and advice about problem gambling, please contact GambleAware.