Christina White, Chair of Trustees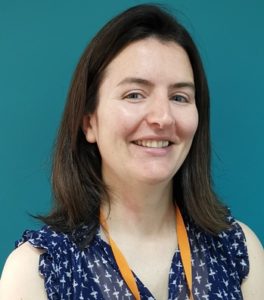 Christina joined Acorns Children's Hospice in Spring 2019 as the Senior Individual Giving Manager. At Acorns she leads the individual giving, legacy and in memory fundraising programme.
She is responsible for managing long-term and sustainable income streams, whilst ensuring that supporters receive the best possible experience during their time with Acorns.
She began working in the charity sector in 2008 when she joined the Supporter Recruitment team at WaterAid. She has since held marketing, supporter acquisition and development roles at World Animal Protection and The Air Ambulance Service.
Christina became a Childlife Trustee in July 2019, and Chair in November 2021.
Ben McNaught, Honorary Treasurer

Ben joined National Deaf Children's Society in 2010 as their Head of Supporter Marketing. Leading the individual giving, database and legacy fundraising operations, he is responsible for ensuring that NDCS's services have long term, sustainable funding to support deaf children, young people and their families. Previously, he worked in a number of positions within the Individual Giving teams at Shelter and at Arthritis Care. He has also served as a member of the Executive Board of the Public Fundraising Regulatory Association (PFRA).
Ben became a Trustee of Childlife in June 2013.
Dan Beacon, Trustee
Dan is Head of Fundraising and Communications for Ataxia UK.  He has 14 years' experience in Direct Marketing and Fundraising and has worked in the charity sector for 12 years.
A passionate fundraiser, Dan has also been a trustee at dZi Foundation UK since 2016, and became a Childlife Trustee in July 2019.
Celine McStravick, Trustee
Celine leads the National Children's Bureau's policy, research and development activity to shape and sustain lasting change for children.
Formerly Director of NCB in Northern Ireland, Celine directs NCB's work to build understanding of the issues affecting children throughout the UK and to generate the funding, profile and relationships that NCB needs to make the most impact.  Celine became a Childlife Trustee in November 2021.