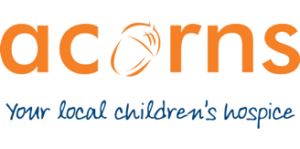 A parent never imagines their child will be diagnosed with a life limiting or life threatening condition. But when the unimaginable happens, Acorns steps in, helping families cope at every stage of their child's life and beyond, wherever and whenever they need it. The need for children's hospice care never stops which is why we are here to provide specialist palliative care 24 hours a day, 365 days a year.
At Acorns our dedicated team offers psychological, emotional and practical support. Our team of health and social care professionals provide a range of services, including bereavement support and advocacy, as well as a number of dedicated support groups, helping to reduce the isolation some families can face.
Making every day count
At Acorns we understand that family time is precious when a child's life is limited, and we support families in any way we can to create lasting memories.
Our tailored care includes complex medical care, emergency and end of life care, short breaks and emotional and practical support. Every family is different, which is why our holistic package of care is tailored to meet the individual needs of each child and family, including cultural, religious and spiritual needs.
Acorns is proud to have cared for over 700 children and their families in the past year, across the West Midlands, including those who are bereaved. We understand the impact on the whole family, which is why we provide support to parents and carers, siblings and grandparents.