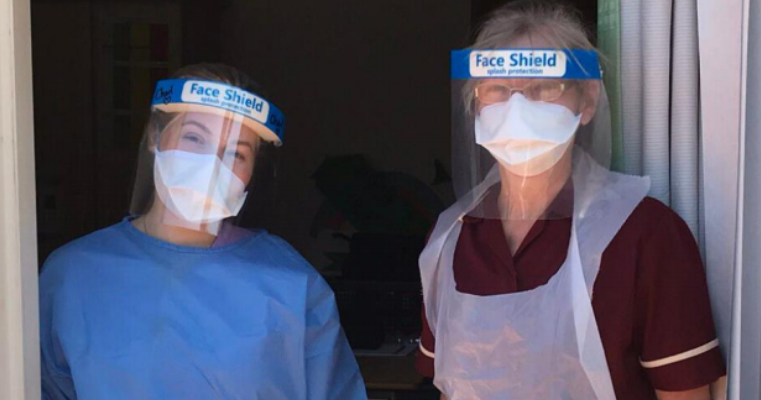 Category: Acorns
Posted on 09.06.2020
Acorns Children's Hospice support some of the most vulnerable children and families across their region with a range of paediatric palliative care services.
When the Covid-19 public health crisis began in March, they drew up emergency plans for prioritising children's hospice care for the most vulnerable, whilst directly or indirectly supporting the wider emergency response of the NHS and social care system.
By this time, the great majority of parents of children supported by Acorns were already strictly shielding their children at home. This obviously had quickly and radically altered demand for their different services. Demand for normal residential stays for children, and other face-to-face support had all but disappeared, whilst demand for remote services and support had risen greatly. This included telephone and video contact, sharing activities families could do with their children at home. They also promised families they would help them obtain food and household essentials at a time of widespread panic buying, without their needing to run the risk of leaving their homes.
Acorns plan was designed not just to support Acorns families, but also to support the critical national objective of preventing NHS critical care capacity from being overwhelmed. For example, they accepted referrals of children from intensive care beds in local hospitals to their hospices to free up critical capability in the hospitals. They additionally offered their Birmingham hospice building to the NHS, should they need excess bed capacity as Wave 1 increased, and before the Nightingale centre at the NEC was completed.
Acorns are rightly proud of what they were able to do for children and their families in such difficult circumstances. They have made huge efforts to keep the children and their brave staff safe and well, and free from the virus, with strict infection control measures and use of PPE in the hospices.
They are now moving onto the second phase of their Emergency Response Plan to be able to start to reintroduce some of their hospice-based services.  For example they hope to give families the opportunity to come and enjoy the gardens and outdoor spaces at their three hospices soon.  For families who have been strictly shielding at home, this will be an incredible step and within an environment in which they will feel safe.
You can read the full Emergency Response Plan here.
Thank you for continuing to support Childlife during the pandemic, you are helping the children and young people cared for at Acorns every single day, and for that we are extremely grateful.
help us to support even more children and young people