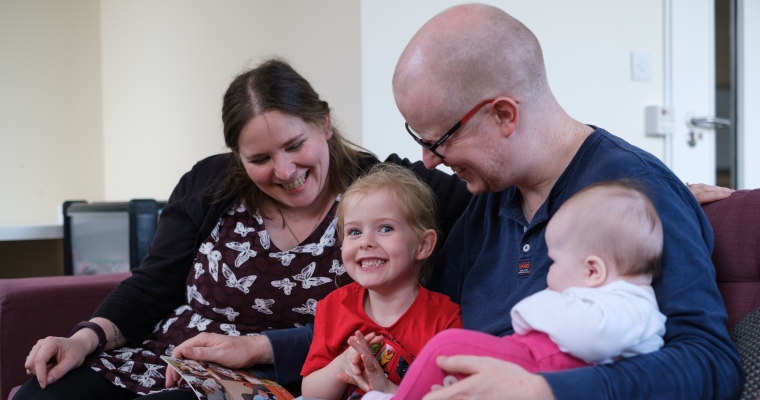 Category: Acorns
Posted on 16.12.2021
Sam and Mike are Mum and Dad to Alexus, Natalie and Rachel.  They are supported by Childlife member charity, Acorns Children's Hospice.  Mike tells us their story:
"Our twin girls, Alexus and Natalie, were born at 23 weeks. When born that early a baby's lungs are not fully developed so both girls had trouble breathing.
Alexus started to grow and get better, but Natalie was not responding to treatment. We were in the hospital for five months and had barely been able to hold Natalie.
It was when we received the devastating news that there was nothing more that could be done for Natalie that we were referred to Acorns.
Being at Acorns made us feel safe. The nurses were there to help and gave us experiences that any new parents should have.
We had our first cuddles, gave our girls a bath, and even watched the New Year's Eve fireworks.
Being there made us realise that what we were experiencing were the first feelings of being a family.
Acorns helped us capture as many memories as possible before Natalie finally, and peacefully, passed away in our arms.
There is nothing we wouldn't give to have that week at Acorns again. We can't thank them enough."