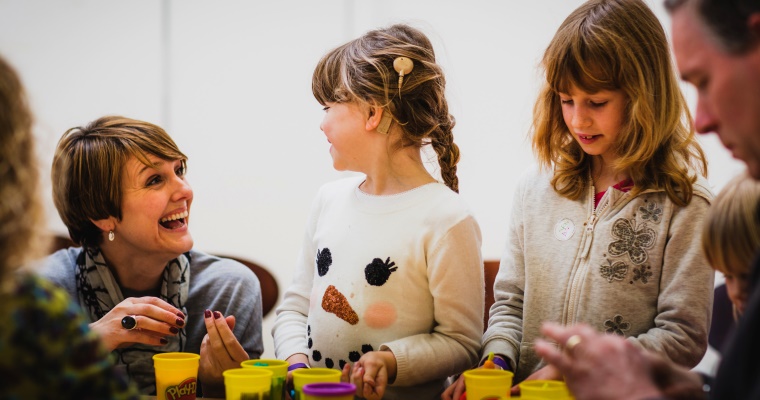 The latest report by the Consortium for Research into Deaf Education (CRIDE) which the National Deaf Children's Society is part of, reveals schools and councils are closing 10 specialist teaching units for deaf children every year.
Specialist teachers working in units are also being reduced, with 9% cut in two years and 21% since 2014. Specialist units give deaf pupils the opportunity to be educated alongside their hearing peers and provide the support they need to succeed. This can include one-to-one teaching, support from specialist teachers or support staff and the monitoring and maintenance of specialist technology.
The National Deaf Children's Society is warning that these cuts will lead to deaf children falling even further behind at school and reduce parents' choice of how and where their child will be educated. There is also concern that some schools and local authorities are failing to inform parents of local specialist units, allowing them to save money by closing them due to low numbers.
Two-year-old Rudi's parents, Darren and Eva, are already thinking ahead to his school years and recently attended a National Deaf Children's Society family weekend focussing on children approaching school age. This provided them with the information they needed to assist them in choosing a mainstream school to best support his needs.
Rudi was diagnosed through the newborn hearing screening test he received prior to leaving the hospital's neo-natal unit and was assigned an Early Years support worker by the local authority, who encouraged the family to attend a National Deaf Children's Society weekend for parents of recently diagnosed children.
Darren was shocked to hear other families' stories at the parent weekends. "We were stunned to discover the big difference in the levels of support given by different local authorities. We realised how lucky Rudi was to have weekly one-to-one support."
The charity is now calling on the Government to address the situation and provide the funding that deaf children's education needs.
The National Deaf Children's Society is the leading charity for deaf children. With more than 50,000 deaf children in the UK, they give expert support on childhood deafness, raise awareness and campaign for deaf children's rights, so they have the same opportunities as everyone else.