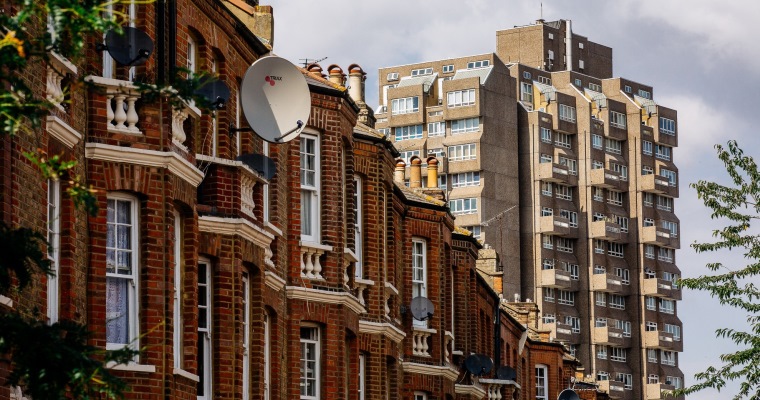 Lambeth Early Action Partnership (LEAP), led by the National Children's Bureau, is made up of parents, early years practitioners, nurseries, children's centres, Lambeth Council, NHS trusts, community organisations and several local charities.  LEAP is part of The National Lottery Community Fund's A Better Start programme.
LEAP aims to improve children's life chances through a combination of enhanced early years (age 0-3) investment and bringing services together.
One part of this project is LEAP's Overcrowded Housing Support Service, which provides support to families living in overcrowded accommodation, identified from Lambeth Council's transfer list, and to families renting privately who are on Lambeth's housing register. Overcrowded housing is detrimental to children and families, causing negative effects on wellbeing, physical health and education.
The service provides a range of help, including housing advice, grants for furniture or white goods, and connecting families with local activities, events and services. During the Coronavirus crisis, home visits and DIY workshops – popular parts of the service – are suspended but housing advisors continue to offer support remotely to local residents.
Many parents no longer see their house as a home, they just want to move, so providing advice on DIY and decluttering gives parents the skills to make changes themselves. One parent said: "I didn't know how to use the little space that we have, sometimes it is good when someone comes in with new ideas – you have changed our minds about the space."
Offering a financial grant means that they can buy items such as bunk beds, giving children their own beds rather than sharing with siblings or parents. Reducing arguments at bed time can have a knock-on effect on parental wellbeing, and may allow more positive interactions between parents and their children.
LEAP is making a real impact, as this parent says: "You have helped me so much when I was so stressed. I was so happy because I bought my children's school uniform yesterday, I couldn't afford to do that before and I have somewhere to sleep now!"
Thank you for making a real difference to children and their families across the UK, living in challenging situations.