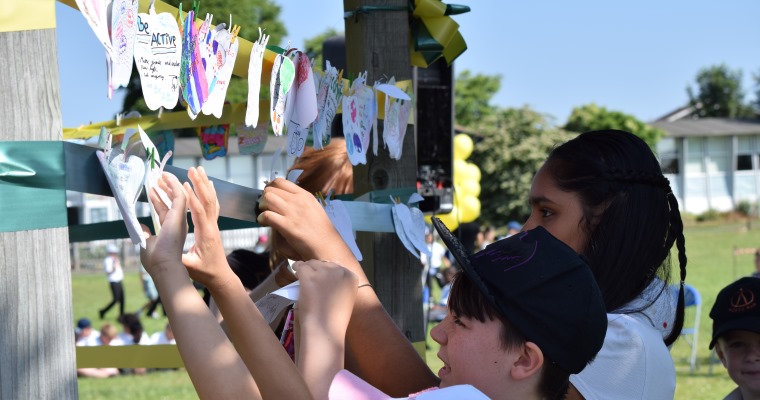 The National Children's Bureau (NCB) launched their Wellbeing Award for Schools in September 2017, in response to concerns from school leaders about their students mental health and wellbeing*.
Created by NCB in partnership with Optimus Education, the award supports schools to promote positive mental health amongst staff and pupils, by engaging the whole-school community in the importance of mental health awareness.
The first school in the country to receive the award is Lessness Heath Primary School in Kent, who embraced the concept from day one and made good mental health part of every aspect of life within the school.  Natalie is one of around 150 parents who attended a course designed to help them develop strategies to cope with the rigours of family life.  "I'm able to deal with my daughter's behaviour better.  I've learnt to change the way I speak to her – I was constantly screaming at her, she was screaming at me, now I think about what I'm going to say."
Lessness Heath has worked hard to remove the stigma around talking about mental health, and has developed a range of therapeutic interventions including: play therapy, draw and talk sessions and special lessons focussing on different aspects of wellbeing.
Pupils have mindfulness lessons, yoga sessions and learn breathing techniques as part of their weekly curriculum, and it's really having an impact, as Billy, 11, explains:  "Sometimes when I get told off at home, I'm feeling annoyed, but then I sit on my bed and I start doing the breathing activities we were taught and it really calms me down."
Over 500 schools are currently working towards the award. The award has a focus on changing the long-term culture of a school, and embedding an ethos where mental health is regarded as the responsibility of all.
*An NCB survey in 2016 showed schools concern for their students mental health and wellbeing had increased dramatically over a five-year period, with 55% documenting an increase in anxiety or stress and over 40% seeing an increase in cyberbullying.
 For information about the Wellbeing Award for Schools visit www.oego.co/WellbeingAward.
help us to support even more children and young people