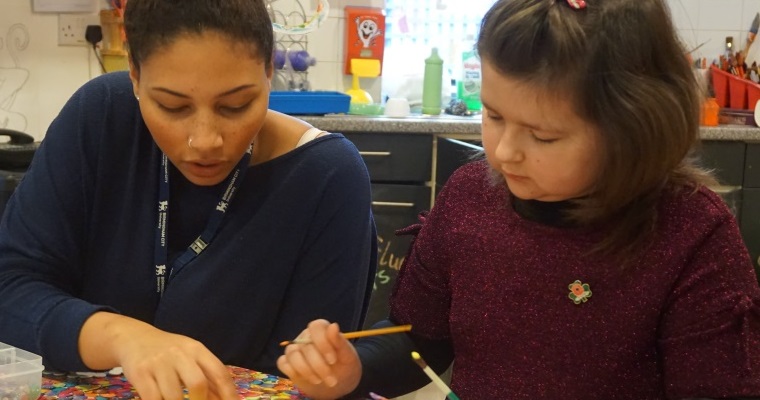 Category: Acorns
Posted on 09.05.2018
Ten-year-old Isabella has Neuroblastoma, a rare childhood cancer and was diagnosed when she was just three years old.  A whole week of chemotherapy treatment in hospital every month means she then has to spend two weeks recovering at home.
Mum Jennie, says: "For two weeks following the chemotherapy, Isabella can't do anything. She's tired, she feels sick. Her white blood cell counts are quite low so she can't go out and about or to school, in case she catches something which can be dangerous. The week before the next lot of chemotherapy she may go into school for a few hours, but it really does tire her out.
Two years ago, following an intensive course of radiotherapy, the family received the news that Isabella's cancer had returned aggressively and she would be undertaking a significant amount of further treatment. It was the third time the cancer had returned. A family support worker recommended Acorns to Isabella and the family.
"I thought hospices were somewhere that children went to die. I thought it was like a hospital, but that couldn't have been further from the truth. I wish we'd accessed the service a lot sooner because Isabella gets so much out of it."
Much of Isabella's support has been through Acorns outreach service. Through the service, specially trained Acorns staff visit families and offer care in their own homes.  "It gives me a chance to do some shopping or I'll go and watch a film.  She doesn't want me around, she just wants the Acorns nurse all to herself!"
At Acorns, a range of specially trained professionals and medical staff are on hand to ensure Children are safe and cared for properly. The staff understand Isabella's various medical needs, so Jennie knows she is in safe hands.
"The impact on us if there was no Acorns would be significant. It's not just the support of the hospice that makes a difference, it's also the special events and trips out which we wouldn't be able to do as a family without Acorns support."