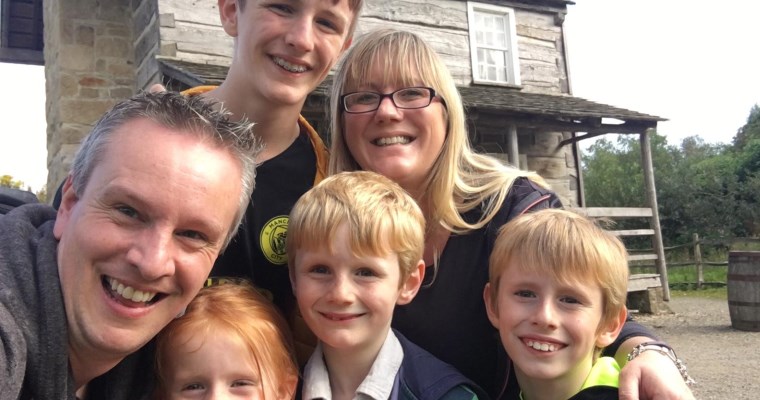 The National Deaf Children's Society works with deaf children and their families at all points in their child's life, from diagnosis through to teenage years. 
As well as the practical advice and support that the National Deaf Children's Society can provide, many families also choose to get involved with an individual group in their local area, of which there are more than 100 across the country. Each one is run by volunteers, providing a network of support, information, fun and friendship for deaf children and their families. It's here that they find a common bond with other families going through the same experiences, to learn from each other and to make life-long friendships.
The groups offer drop-in sessions for children to play and parents to chat, organise trips out and activity days. They also campaign on local issues which have an impact on their children and the deaf community, and raise funds to pay for essential services.
Sara Gilpin from support group Sound Friends, one of six groups in Northern Ireland, recognised a need for Classroom Assistants to learn some basic sign language to improve communications between them and deaf pupils. For the school staff to pay for their own British Sign Language (BSL) courses would be very expensive (a course can cost hundreds of pounds per person, per Level) and school budgets would not allow for this either. So Sara organised the classes herself, providing fully-funded tuition which was such a success that she was awarded £10,000 from the National Lottery Communities Fund to take her project to the next level.
"I've been inundated with applicants – families and friends of deaf children, classroom assistants, special educational needs coordinators, school principals, swimming instructors, dance teachers and gymnastics coaches," says Sara. "They all work with our deaf children and all realise the importance of BSL in their communication."
A parent who attended one of the courses, said: "I think learning sign is so important. It really helped us as a family. I can communicate with deaf people and see how happy it makes them when someone can sign with them."
Your support enables the National Deaf Children's Society to support local groups like Sara's, reaching families with deaf children across the UK – thank you for helping.
Update 22/10/20 – find out how the Gilpin family and Sound Friends have been affected by the pandemic in 2020.
help us to support even more children and young people