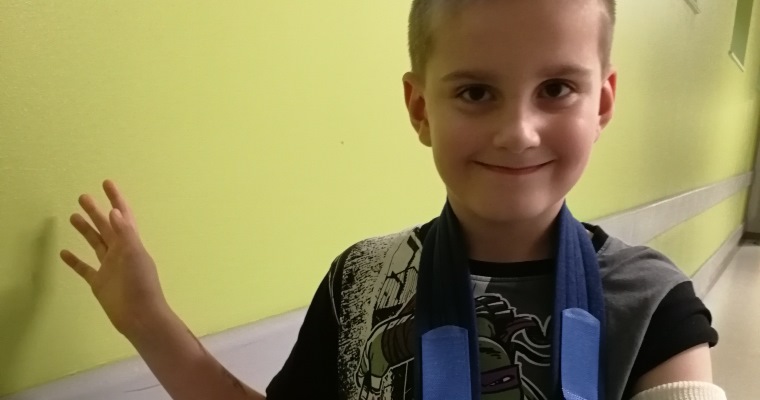 In December last year, Ataxia UK opened their first Paediatric Ataxia Centre, in Sheffield, with the intention to provide the best possible outpatient care to children and families, including diagnosis, treatment including advanced neuro-imaging and genetic testing of ataxias.
Ataxia is often not recognised initially by GP's, since it is a rare condition affecting an estimated 500 children and 10,000 adults in the UK.  The symptoms are similar to those seen in other neurological conditions and require a specialist knowledge and appropriate tests to confirm a diagnosis.  All of this can take time, adding to an already worrying and stressful situation for the child and their family.
The paediatric expertise is a welcome addition to the existing adult services in Sheffield and will also ensure a smooth transition to adult care services, through a special clinic for 17-18 year olds.  It's hoped that a further paediatric service can be added to the adult centre in London in the near future.
The centre is run by Dr Santosh Mordekar, a Paediatric Neurologist with an expertise in ataxia, supported by James Bull, a Paediatric Ataxia Specialist Nurse.
Dr Santosh said: "I've been seeing children with various movement disorders including ataxia for 13 years and am delighted that our Centre has now been accredited as the first Children's Ataxia Centre in the UK. We are extremely thankful to Ataxia UK."
Along with a team of clinicians and nurses, they will provide ongoing support in-between neurologist appointments, for children and young people up to 18 years old.
Dr Julie Greenfield, Head of Research at Ataxia UK says "We are delighted to have opened the first Ataxia UK accredited Centre for children with ataxia in the UK, following the success of the adult specialist centres. It is important to have a place where families can receive specialist expertise at the time of their child's diagnosis and support for their ongoing care."
Your support means Ataxia UK can help more children in the UK with life-changing ataxias, to get the diagnosis and on-going specialist medical care they deserve.