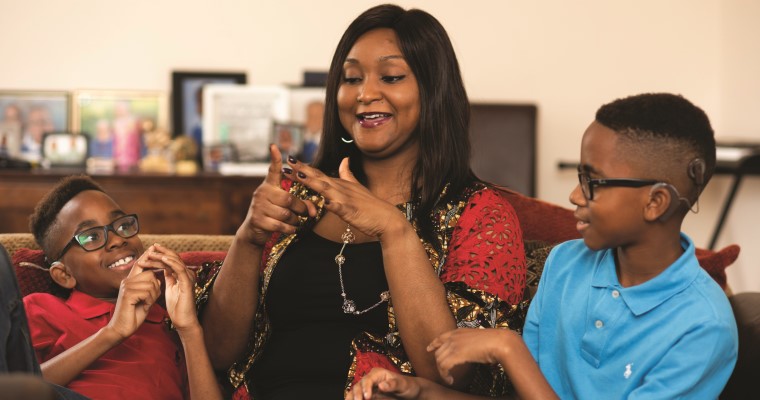 At the beginning of the pandemic, the National Deaf Children's Society had to quickly adapt to a new environment and move much of their support online – ensuring families were still able to communicate with their deaf child was a priority.
So, during the first lockdown they launched a new programme where families across the UK could learn British Sign Language in the comfort of their own homes, with free online classes.
Over 12 weeks, the new virtual Family Sign Language sessions covered various topics, including vocabulary and conversation related to family life, so parents and children could learn together and have fun along the way.
Carla Rose-Hardman, the National Deaf Children's Society's Head of Family Programmes and Involvement said, "Many deaf children benefit from using sign language, and when families learn together it helps them to communicate and express and understand the complex feelings that are part of growing up.  Family conversations, jokes and activities will also become much more inclusive, which boosts a deaf child's confidence and wellbeing."
Classes have been running in England, Scotland, Wales and Northern Ireland, with a different tutor for each nation, so that regional signs can be included.  After the first 12 weeks, the free video resource had been viewed nearly 15,000 times, showing they were meeting a real need felt by families during a time when the usual support they receive may not have been available.
Your support means that the National Deaf Children's Society is able to be there for families with a deaf baby, child or young person, even during what has been, and continues to be a very tremendously difficult time.