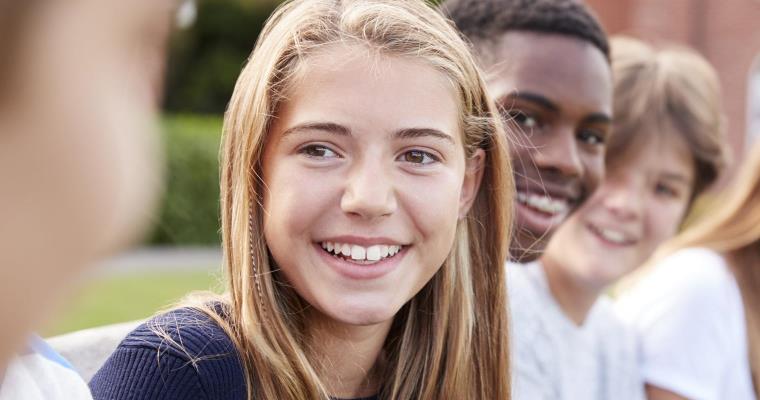 NCB in Northern Ireland is working with the Youth Access, Scottish Youth Parliament, SAMH, ProMo Cymru and Hafal, to transform mental health for young people.  Working closely with young people, they have created the Our Minds, Our Future charter, which details the top priorities for improving mental health services.
The statistics on youth mental health in Northern Ireland are staggering – rates of anxiety and depression for example, are around 25% higher in the child and youth population in comparison to other UK nations – and there's never been a greater need for service improvement.
The charter has been created based on focus groups and surveys with over 1,700 young people, with comments such as "I get £40 a week. I could never afford counselling" and "I won't talk to someone I don't trust," providing powerful insights into the barriers they face in accessing help.  It sets out five basic principles for effective mental health services:
Services should be affordable and not include hidden costs
Waiting times must be short to prevent problems from escalating
Services should not discriminate or judge young people whatever their backgrounds.
Support should take place in safe and welcoming spaces that build trust between specialists and young people.
Education must give young people the skills and strategies they need to help themselves.
Youth campaigners in Northern Ireland are joining young people in each of the four nations, as they publish their own set of demands for mental health transformation reflecting differing local realities and lived experiences.
The publication of these demands, which can be read in full on the Our Minds Our Future website, is the first stage of a five-year National Lottery-funded project that aims to empower young people to shape mental health services across the UK as we emerge from the Covid-19 pandemic.
Morgan Shuttleworth, age 16 from Northern Ireland, said:
"The mental health charters could be extremely beneficial to young people across the UK, outlining necessary changes in mental health services. These measures could restore the confidence of young people in the counselling system and other mental health services."
Celine McStravick, Director of NCB NI, said:
"We know that having high-quality specialist services to turn to can help young people navigate a mental health crisis. But all too often they face barriers to support that means in reality they have to cope alone. This charter, which chimes with the views of young people across the UK, provides a checklist for services providers and policymakers to make sure the mental health support they offer is sufficient to meet the needs of the young people who rely on them. We urgently need decision-makers to adopt these principles to avert the mental health crisis facing Northern Ireland's Young People."
You can find out more about NCB's projects and programmes in Northern Ireland here.