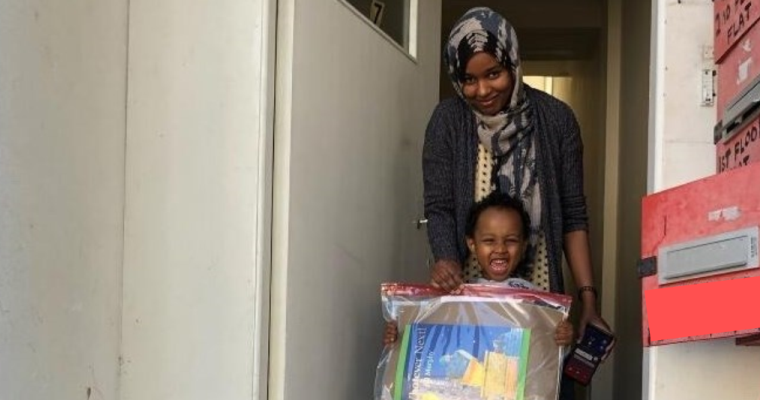 The National Children's Bureau have been quick to respond to the needs of families in lockdown during the Covid-19 pandemic. Annamarie Hassall, Director, Practice & Programmes, Fundraising at NCB, explains how their Making it REAL early literacy programme is adapting the way it supports both parents and those that work with families to create a rich home-learning environment for young children during this unprecedented time.
"REAL (Raising Early Achievement in Literacy) provides training to practitioners and support to parents to ensure that vulnerable children in their early years are given the best start possible by developing their early reading, writing and communication. Thousands of children nationwide have benefitted from this programme, but due to lockdown measures in schools and closures to nurseries and day centres, REAL has been brought to a standstill at a time when children and families need support the most.
"In response we've worked quickly to modify the programme and provide support remotely to families. Now, instead of home visits in person, we are providing printed resources to families which are then followed up by a phone call or video conference between a Making it REAL practitioner and the family, to make sure they are doing everything they can to support their child's early literacy development. This is supported by a resource pack, allowing parents to undertake fun literacy activities in the home with their children, ensuring the ongoing development of these crucial skills."
The response from recipients has been extremely positive: "They are gorgeous, a really nice mixture of activities in the pack and age appropriate. When I delivered them to the parents, they were over the moon," Emma, Loughborough Nursery.  "Thank you for putting such brilliant resources together for our children," Lily's Kids Club
It costs £48 to produce a high-quality early learning pack for a family, including books, games and learning resources. The packs have been a huge success with the 45 families NCB have been able to reach so far, but they know they can reach many, many more. With your support they can keep more children happy and learning throughout this difficult time.