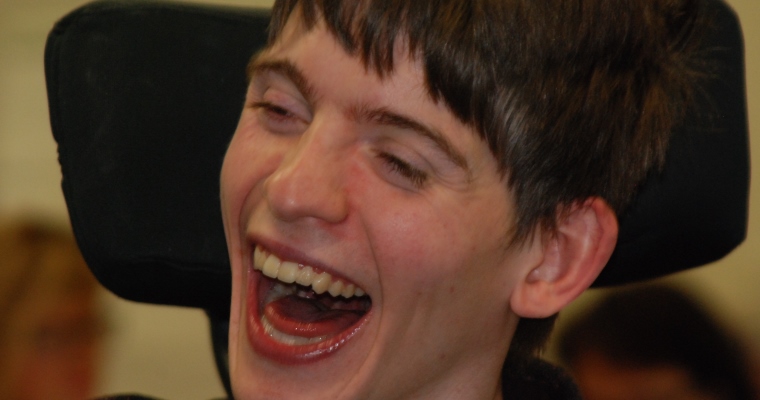 As a child or young person, perhaps with a disability, long-term health issue or mental health condition, the world can seem as though everyone is looking through you and this can be particularly true when going to the doctors, hospital appointments, the dentist etc.
A new website, developed by the National Children's Bureau with the Council for Disabled Children will provide all children with a resource to help them better understand their rights in relation to their own health. The child-friendly website, created with input from over 100 children, includes an interactive guide to understanding their rights under the NHS Constitution and videos from children, young people and professionals.
Corey features in one of the videos – and at 18, reached the point where he was required to transition from child to adult health services. Unaware of his rights, he felt the way he was treated during his assessment was lacking compassion and respect but didn't feel he could say anything, he explains:
"They made me get half undressed and stand on a mat, and ludicrously attempt to take a few steps in front of all these health professionals. They were talking about me, kind of whispering like I didn't understand and I was invisible. This was supposed to be the gateway into adult services, and they weren't treating me like an adult at all. I just wanted it to be over.
"But I am independent, making my own choices every day. You should always get your voice heard, but my point of view wasn't worth hearing. If I'd have known my rights, I would have spoken out."
The Get Your Rights website also brings together resources that can help health professionals improve how they uphold children and young people's rights within the health service, as well as information for parents and carers.
Christine Lenehan, Director of the Council for Disabled Children said:
"Until now, the rights of children and young people in the NHS were presented in documents that young people simply didn't want to engage with – this website puts that right."
National Children's Bureau is a leading children's charity that for over 50 years has been improving the lives of children and young people, especially the most vulnerable. The Get Your Rights website can be found at www.getyourrights.org.